I'm a multimedia artist and a multimedia maniac! Making videos since I was 14, I got into the world of audio art and noise around the age of 19, upon discovering Tod Dockstader, David Lee Myers and the incredible Asmus Tietchens among hundreds more. Noise came a bit later into the picture, around the end of 2012. It all started with classic Merzbow, to no surprise I'm sure. But my taste in the genre is pretty widespread. I'm not too hard to please when it comes to any kind of noise. HNW I really need to be in the mood for though.
Welcome to my life....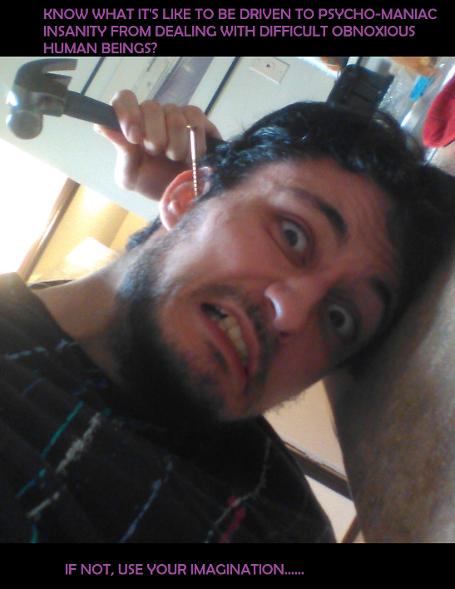 MikeDAmato - Mumble Me A River - 01 Mumble Me A River.mp3
Below is a project of its own, but no need to make an exclusive page for it, as only one album (from 2015) was ever made...